"Music has always been in my heart; the industry can be incredibly tough however it's having the love for music what keeps you going. Kindness, compassion and empathy is so incredibly important to me as is uplifting others which is something music tends to do and I love that, this is what it's all about for me"

Robbie has always been into music since a very young age, purchasing his first drum kit at 5, scouted by the Leeds College Of Music & playing the Royal Albert Hall in London he later went on as a vocalist touring the UK, appearing on Radio Roadshows, Xmas lights switch on's & performing alongside other successful chart acts.

A few years later, Robbie achieved 2 people's choice number one records across Eastern Europe being the first ever act to do this with no label or management backing beating established acts such as Britney, Kylie, 50 Cent, Pink, U2 & more.

This resulted in lots of UK media attention including ITV, Ch4, BBC, The Sun, The Stage, VH1.Com and various other TV & press across the UK aswell as Yahoo OZ & NZ.

To top the year off he was then voted by listeners of Kanal 77 as the second most popular record of the year after the station entered the track in their hit of the year awards against 11 other artists which lead to more media attention and another achievement for Robbie on his growing music career.

The official charts were published in Teen Scheme magazine which is equivalent to Smash Hits magazine in the UK.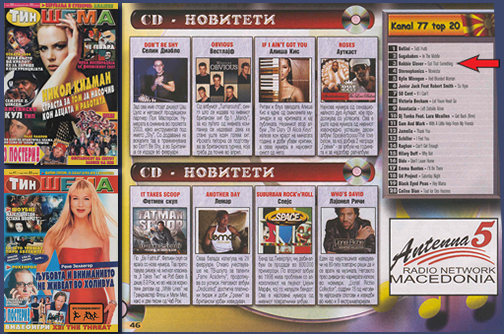 Robbie spent the evening with Matt Goss at Hallam FM (Sheffield) after receiving an invite while Matt was recording a live radio session. Robbie later appeared in Matt's music video for his single I Need The Key alongside Abi Titmuss, Jeff Brazier, Brandon Block, Craig Charles and Bill Wyman (Rolling Stones) among others rotating on all the music channels and shown on Never Mind The Buzzcocks.
After this Robbie flew to Amsterdam to write and record the track Hot Girls which gained a massive response spending 12 consecutive weeks in the European radio chart. The track was remixed by Robbie T receiving massive club support, a vinyl release alongside John Legend and appearing on the albums 100% Garage & Bassline and '100 Hits Garage & Bassline' compiled by Ministry Of Sound and distributed by Sony and Demon Music, as well as extensive play on BBC Radio One's 1xtra.
| | |
| --- | --- |
| 100% Garage & Bassline Advert | 100 Hits Garage & Bassline Advert |
One of Robbie's most proud moments was receiving a tweet from Dwayne 'The Rock' Johnson while listening to his EP of which Dwayne tweeted "Congrats on your album dude! Cool stuff and I dig the funk" alongside the hashtag 'on tha good foot' which is a line from Dee Tails on the record.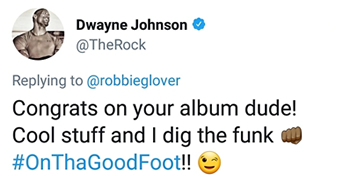 Robbie went on to say "I can never take these things for granted at all, The Rock didn't have to tweet me or take time out of his day to do so for me but he did and I'm incredibly gracious. The little things mean the most and this means the world to me; I hope he knows how truly gracious I am for this, whole heartedly"

Robbie has worked with the fantastic Dee Tails from the group MN8 (I've Got A Little Something For You) who appears on the tracks Nasty Funk, Gotta Get Away and Breaking The Rules, written by Robbie and Dee Tails and recorded with Oscar Lo Brutto.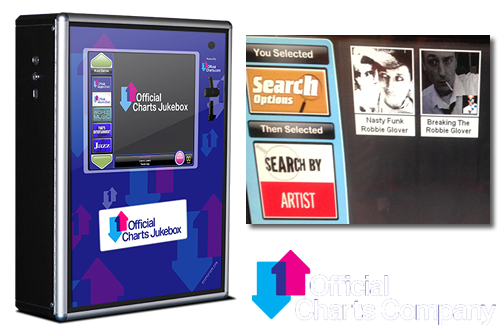 The tracks have been gaining such high acclaim from the media, public and DJ's nationwide including Matt 'Jam' Lamont and DJ Charma.
Robbie's music is regularly played on radio show and DJ sets around the world and is currently on over 95% of the digital jukeboxes in pubs and bars across the UK courtesy of Sound Leisure and the Official Charts Company.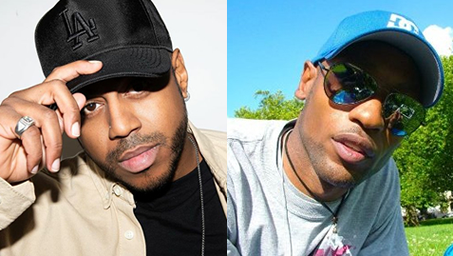 As well as working on various other tracks Robbie has also worked with Bradley McIntosh (S Club 7) on the track Hands Up of which Bradley produced and features on, gaining constant recognition and high acclaim for his work with lots more to come; continuing to bring those uplifting vibes to lift people as well as get them on the dance floor.

Robbie is also a huge fan of the UFC (Ultimate Fighting Championship) and has been featured on various UFC shows as well as the broadcasts.

"I have nothing but huge respect for the UFC and the athletes, they give their all to what they do which is something I can relate to with the music and admire massively. The UFC and the team have been truly kind to me as have many of the athletes which also I can never take for granted and am hugely grateful for their continued kindness"

Robbie's music continues to be played all over the world on various radio stations and DJ's sets across the globe, something that Robbie also has immense gratitude for.

"I feel gratitude is important in anything however I realise people don't have to give kindness however those that do I realise this and it's something I am truly grateful for all round"

So grab yourself a nice hot drink and enjoy the vibes.

In the words of Robbie and Dee Tails

May the funk be with you.

Enjoy!